Ousted from Delhi, Dharna seems to have gripped Rawalpindi. Both Imran Khan's and Tahirul Qadri's "Azadi March" has reached Islamabad, though a day late. Both the parties have accused containers planted by Mian Nawaz Sharif as the main reason for delay in the march reaching Islamabad.
A political party in India has meanwhile demanded ban on movement of containers in India. The two Dharna deans of the "Protest College" are furious. One dean told, "this will be used against our students in future".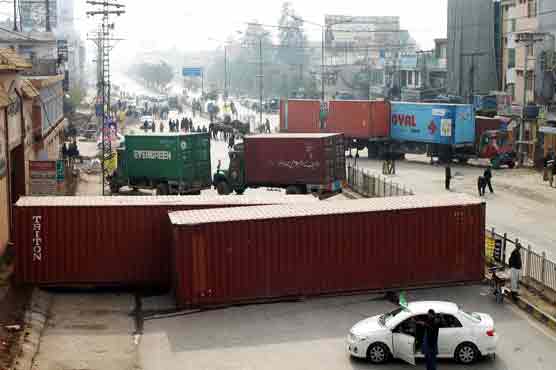 He also told that their Pioneer Institute of Protest was in talks with Imran Khan's Party to train some Pakis. He seemed excited about rise in donations in  Foreign Exchange  Medium. While Hashutosh, who was present told that " Contenders" were good for democracy and could help find Alternative kind of Politics. He stated that without any Contender, the present Government is behaving like a bull in Chandi Chowk with no "Amountability" .
The Indian Media seems to have missed the container. In beginning of the year , the Indian Media had built many synergies between India and Paki Alternative Politics Parties. Some of our Journalist especially some of the fair sex seem to still searching for the nearly 60 year old Khan.
These are not able to catch hold of him to drool over while he seems to be residing in some container. I A K Niazi, a cousin of General Niazi of 1971 Bangladesh war fame has sent his two teenage sons packing to England. People know very well  that  London is like the second home for a protesting Paki Politician.