Aden: Houthis who were fighting the good Saudis in Yemen are also fighting  with world media to make the World turn to their continuous deaths. There were no opinion columns or no worldwide protests from otherwise human right activists on the thousands of Muslims who died in Yemen.
To let the World turn their eyes and ears to their dying children and crushed buildings, Houthis had been begging Hamas to lend them their Public Relations machinery. Speaking to Faking News, Houthis spokesperson said, "Hamas is very famous for its effective PR machinery, wherein, every cameraman can take photos of injured Palestinians and their destroyed buildings even while the barbaric Israel keeps on killing them. Even our Yemeni children have died and our buildings had been reduced to rubbles. But no agency camera person is interested to take our photos. Why? Are we not outrage worthy?"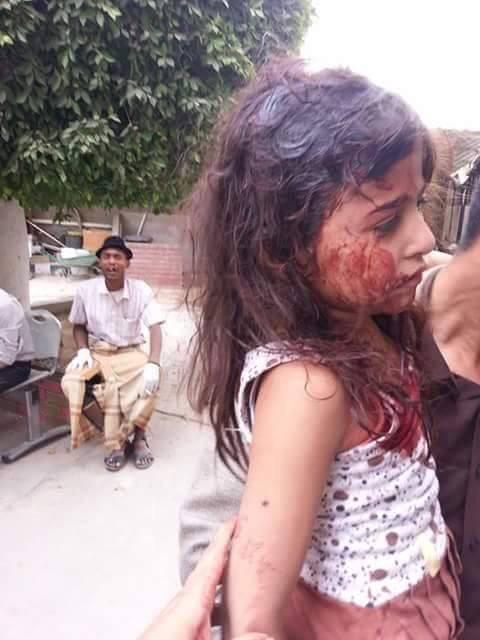 He continued, "We had begged Hamas to teach us how to do such PR techniques. But they have not yet responded. I read in newspaper that Indian media is trending an Indian Muslim not getting job for two days. I think Indian media can help us a lot, because, if a Muslim not getting job can be a mainstream news for two days, then death of 1700 Muslims here will be occupying all the Indians news channels and newspapers for months together."
He then started crying, "When Israel killed Palestinians, there were protests all over the world. People were praying for Gaza. Then, I used to see my fellow Muslims and other religious humans keeping Palestinians children as profile picture, cover photos, used to trend in Twitter. But, for Yemen, they were busy posting their selfies. Do you know that the number of people killed in Gaza last year and in Yemen now are same? Are we not Muslims then? I do not see Ummah crying or praying for us. Why?"
As we were talking, a peaceful Saudi plane hit a nearby children home and people started running with bleeding children in their arms. We left the place without taking those pictures, even after he begged, to preserve our secular fabric.