New Delhi: Following Nitish Kumar's attack on Narendra Modi, Congress has moved into overdrive to get the Bihar CM on board. Sources close to the government claim that they are going to make Nitish an offer he can't refuse.
After the policy of ignoring Modi and attacking him alternatively failed, the Congress has decided to think out of the box. The UPA is all set to replicate the B Model of Growth Across India.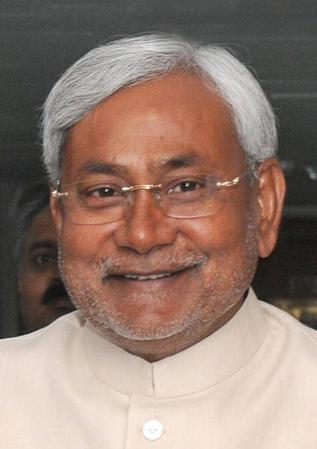 Acting swiftly the the Indian Delegate at the United Nations has been asked by the Government to seek Super Backward Status For India.
This is seen as a move to defeat Modi's talk of development. "After all India is backward compared to the West and USA. How can we compare India with USA, China or any other country. It is unholistic," claimed I&B Minister Manish Tiwary.
Finance Minister P Chidambaram also hailed the decision saying the root of all problems with respect to India's economy is that we have not been labelled as super backward: "This move will ensure that India stays within investors minds. It also proves that the reason the UPA is leaving a Current Account Deficit is because of our backward status, it proves it had nothing to do with mismanagement of the Economy."
All Ministers in the government have been asked to wear a skullcap and apply the tilak before any public appearances as this would showcase India and the UPA's secularism. This is seen by political analysts as a masterstroke. With the tilak the UPA will capture the Hindu vote-bank and with the skullcap the Muslim vote-bank. This move spells destruction for the BJP according to political pundits.
Justice Katju also has stepped into the act, he is set to seek pardon for Narendra Modi's misdeeds and spreading of false truths by talking about development thereby spreading a false image of India. Modi is one of the 90% remarked Justice Katju.