It seems that the government of Uttar Pradesh has decided to lead from the front and set a global benchmark in the food safety arena. Over the last few days the FSSAI (Food Safety and Standards Arbitrarily Issued) inspectors in UP raided 300+ halwais and took samples of Gulab Jamuns for testing in a government accredited lab.
To the shock of the officials, most of the samples had no traces of Gulab (Rose) and not even one of them was found containing Jamuns (Indian blackberry).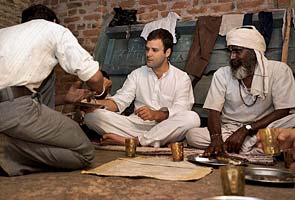 According to our experts, this is a serious violation of the FSSAI rules and all Halwais of this country are in the danger of being arrested for "Purposeful mislabelling of a food item".
Sensing a sizable voter-base Rahul Gandhi has come forward in support of Halwais and while drafting this article #RGwithHalwais was trending on twitter already. Taking a cue from another equally dumb Rahul on screen, Mr. Gandhi said in parliament that "Don't underestimate the power of a Halwai."
Announcing an Immediate ban on Gulab-Jamuns in UP, food inspector Sh. Khaana Singh Ji said, "We banned Maggi when they lied saying 'No added MSG', hence it is only fair that the same benchmark be applied everywhere. We are also in the process of testing various other popular Indian foods and I am quite sure even Barfi has no Barf (Ice) in it."
Our expert panel thinks that this is nothing but a balancing act by Mr. Narendra Modi to not be seen as an anti-corporate who bans only multinational companies' food products. While Mr. Modi didn't respond to an email query on this, sources tell us that he has already left for a 14 nation tour to study food labelling practises in those countries.