Maryland: Popular US based pets' TV channel Animal Planet has reportedly hired the CPI(M) leader from India, Sitaram Yechury as a host-cum-pet fitness expert for its upcoming television series "Scooby Fit".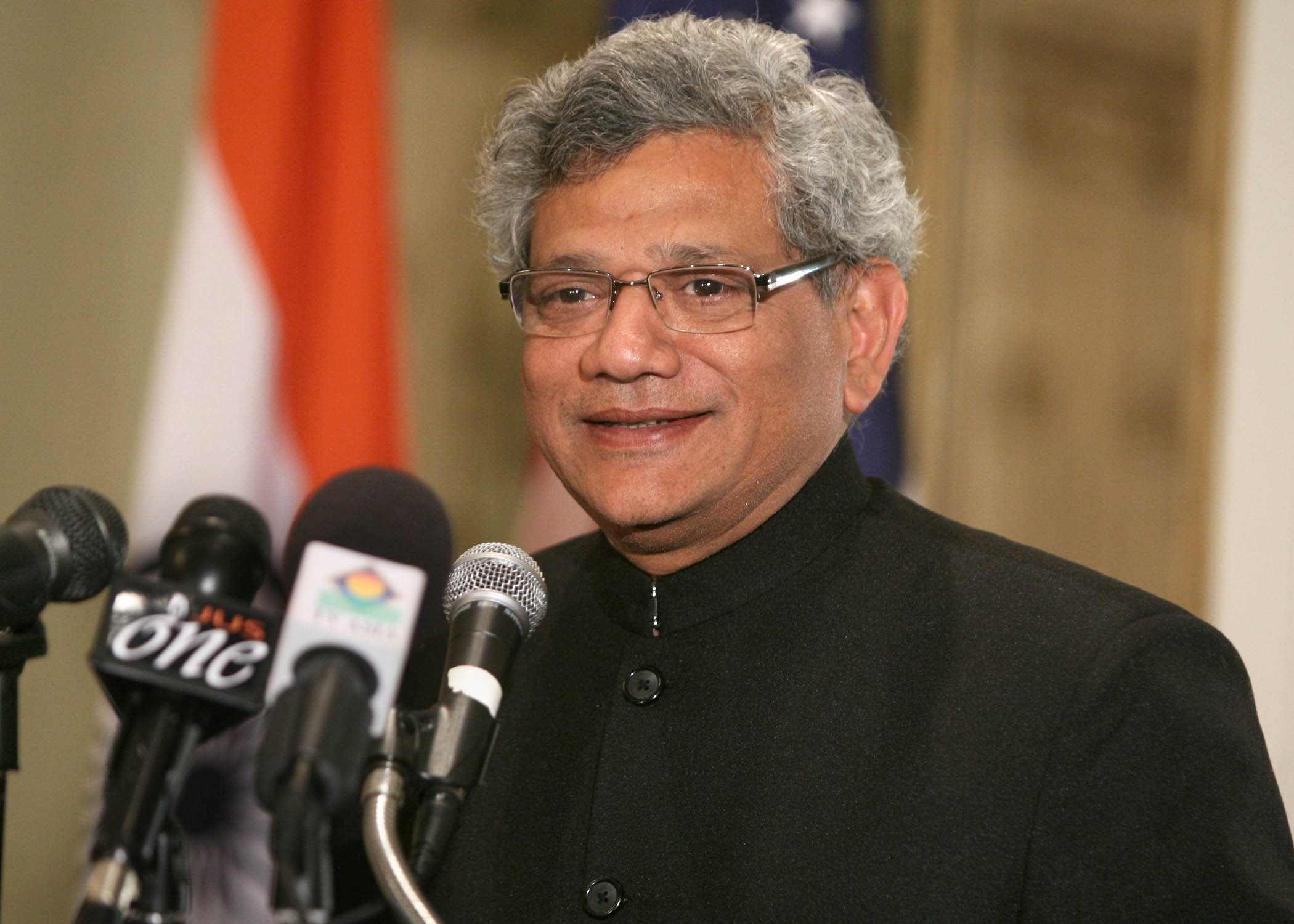 "Scooby Fit" is a first-of-its-kind show that'll focus on fitness of pets most loyal to humans: dogs. Faking News reporters learnt about this appointment and reached Animal Planet's headquarters to get more information. Here's what the media spokesperson said to us.
"Our talent acquisition team keeps an eye on world-wide events to find the most suitable candidates for our television channel. Sitaram Yechury is definitely a unique find, for no one ever has related a canine's movements to a physical, mental and spiritual practice like Yoga. The animal scientists at our channel were astonished by his discovery and wanted him to work for our channel at any cost."
"At first, he did not even agree to take our calls citing Hindutva agenda as a reason. We convinced him that we are apolitical and work for a US based pets' TV channel and were impressed with his skills. He then agreed for a call, later for the job and now, we are making his travel arrangements to start the first season's shooting", said a relieved Mr. Watson who was working with concierge team for initiating Yechury's work visa.
Mr. Yechury appeared delighted with his own comments and promised even better analysis in future as he said, "I'm leaving India for at-least 2 years. The first assignment given to me is finding whether cats, rats and ostriches show any signs of Yoga. Based on my findings, I'll have to assist them in fitness programs for animals. I've had enough of political animation, now it's time for some research!".
With Mr. Yechury going to the US, the fear of him coming back to India on finding the animals capitalistic, still lingers in his party-men's mind.