Mumbai. In an innovative move, Government of India has decided to distribute Sheer Khurma on the occasion of Ganesh Chaturthi instead of Modak which is Lord Ganesha's favourite pudding. This has been decided in the parliamentary board meeting in a view to create communal harmony in the country and sources say that the idea of distributing Sheer Khurma has come from the Marg Darshaks of the party.
Modak which is considered to be favourite dish of Lord Ganesha will not be distributed in all the publically set up Ganesha pendals and even in the temples. However, government will provide subsidies to all the societies for serving Sheer Khurma as a Prasada to the people visiting temples and pendals as well.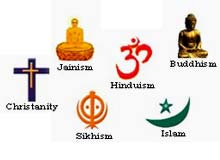 Sources close to Faking News has said that the milk will be provided by Gujarat's AMUL unit and all the other stuff required for the preparation of savoury will be flown from various parts of the country. While most people have welcomed this move but this has also gained sharp criticism from the opposition.
When Faking News contacted one of the opposition leader he said, "Why are they trying to woo the different communities now, they could have done it during Eid or Good Friday. Why they did not distribute Modak on Good Friday and Easter Cake on Eid. Why did they choose Ganesha festival only, this shows their polarizing nature, they want to divide the country based on the cuisines also."
Other party which unofficially acts as an opposition was not available for comment as they recently witnessed God/Allah/Jesus' miracle of dead waking up. Societies which have served Sheer Khurma as a savoury said, "People from all the communities have enjoyed the Prasada given by us and we promise that every alternate year we will be serving this Prasada so that brotherhood is established in the country".
P.S: – This article is not to harm anybody's religious sentiments nor I am promoting any political party. It's just a thought from my heart that life is really short to spew hatred. Think, Humanity as a religion, as a vision and as a way of life.