New Delhi: Taking a step forward, the Congress government on Monday announced that it would give out a shorter version of India's highest civilian award, the Bharat Ratna – Mini to every engineering student who gets at least 1000 votes for their party.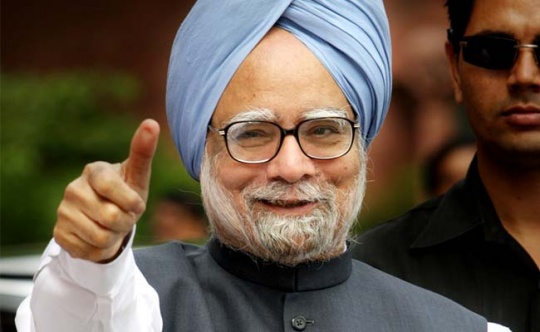 Prime Minister Manmohan Singh made this happy revelation on Monday in a press conference, "We have decided to award hard workers with India's most coveted award. No, not the Filmfare award, but the Bharat Ratna award. Any engineering student who gets at least 1000 votes for the party will earn one of these awards. I look forward to handing a lot of these. Jai Hind."
A lot of engineering students were available for comment. When asked about it, one of them said, "Dude at least let me get over the shock of hearing Manmohan Singh speak! I never thought the dude spoke. First of all, we never intended to come here. Some guy duped us saying there's free attendance inside so we came in. And secondly, this seems a good gesture on behalf of Congress. Everybody knows how busy engineering students are, but we sure will try to take time out of our schedules and do it."
Another student criticized the step saying it's a pathetic attempt by Congress to gain a vote-bank. "Seriously? I mean seriously? They at least should've added a cash prize with it and a free subscription to the local petrol pump for one day. That would have attracted more people" he said.
One NDA enthusiast said, "How cheap could the ruling party be? Do they think Bharat Ratna is an iPad to introduce a Mini version of it? Tomorrow they might come out with  Bharat Ratna-S4 , one for all the sexy ladies. Crap man this is!"