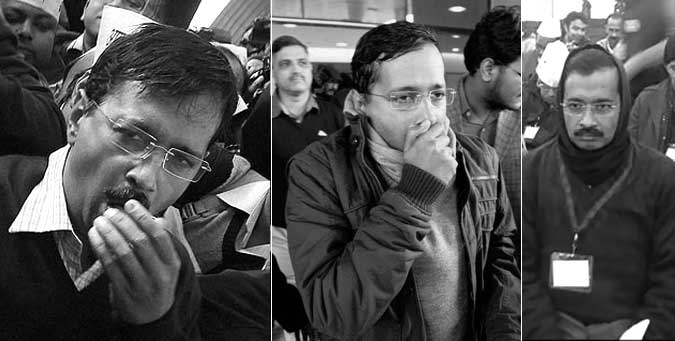 The recommendation of Lt Governor Najeeb Jung to hold fresh polls in elections in Delhi assembly has not gone down well with the AAP. The whole poll fiasco is a conspiracy, claims the Party. Ashutosh Gupta , a senior leader at the party was quoted "This is a work of joined hands of Governor and BJP to bring back the coughing days back for our leader, Arvindji. "
Meanwhile, AAP party workers are one step ahead of all this. "We have already given Arvind's sweater, muffler and mattresses for dry cleaning . We have ordered monkey caps displaying our logo .We will be ready for the weather this time."
AAP stated the major issue they would raise this election is intentional theft of their logo (broom) by Narendra Modi in his Campaign "Swach Bharat". The party stated that it was wrong on part of the PM to use a patented logo of a National Party without its permission for his own use. The RSS, the parent body of BJP, responded by saying AAP cant patent the broom logo as it dates back to Aryan civilization.
Pharmaceutical giant, Ranbaxy have come up with low cost cough syrups and aims to market it alongside AAP's winter dharna.
Congress Party workers were in a hustle in Congress' Delhi Headquarters .A statement released by the party stated it was hopeful of getting a stable mandate. On being asked what it meant by the term "Stable mandate". Ajay Maken responded by saying that by stable mandate they meant of at least achieving their last term's tally of 8.
Sheila Dikshit, watching over all this from the distance, is hopeful if BJP if gets the mandate, won't ask her to vacate her own house and kept murmuring the lines of "Last Resort – Papa Roach"
Alex George (alexgeorge90)