Delhi: As the number of new members joining the Aam Aadmi Party continues to swell to proportions even greater than Pamela Anderson's bust, recent evidence has come to light that an MBA student from a reputed management institute (As claimed on the institute's website) in the capital has joined the Aam Aadmi Party with a novel and noble intention : to add 'Member of Aam Aadmi Party' on his CV.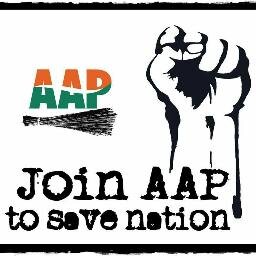 Excerpts from the interview with the student in question, Mr. Bablulal Tripathi
Q: So, Mr. Tripathi, is it true that you have joined AAP just for a CV point?
A: Well, ya. I mean, every person in our batch has almost the same stuff on his CV. Organizer at a college fest, singing trophy in school etc etc. I wanted something on my CV which would stand out and after reading 27 different versions of those '7 Marketing Lessons from AAP' on the Internet, I felt that joining AAP would be a great way to finally extend my CV into a page.
Q: But, is a CV really that important?
A: Of course it is. From my first day here, I've seen students go to any lengths for a CV point. They even rushed to become emergency contacts for patients in hospitals because it classified as a 'Position of Responsibility'. Because of a weak CV, I didn't get into Soldman Gachs or Hindustan Looneylever for my summer placements. I am working hard to build a strong CV for my final placements and this point will be the icing on the cake.
Q: But isn't it wrong or unethical to do so?
A: See, just like every MBA is taught from day one, 'ethics' is a word which is meant to be used within quotation marks. If you're implying that only I am getting benefits from this step, I would like to clarify that my many talents will be very useful to this party and the movement.
Q: Oh, so what talents do you feel will help the Aam Aadmi Party?
A: Well, first, the people are asking a lot of questions on AAP's policies or rather the lack of them. I can simply go online, search for what other countries are doing and copy-paste it to create our own policy. Also, I can create wonderful PowerPoint presentations which we can use to prove to the people of India how voting for AAP is the best use of their 'political resources'. If need be I can wax eloquently about topics I know absolutely nothing about which is a necessary trait for both politicians and MBAs.
Q: What is your view on Arvind Kejriwal?
A: Well, he seems like a good guy but doesn't have a clue what he is doing. He keeps on changing his position and takes more U-Turns than someone lost on the road while searching for a marriage party plot and when asked difficult questions, he always criticizes higher management instead of answering them. In short, he is the ideal MBA even though he doesn't have the degree.
Q: Ok, so one last question. What field are you majoring in as part of your MBA?
A: Isn't it obvious? I take steps for my own selfish interests and then, try to explain how what I did is actually something very creative and noble. I'm a Marketing major.
After the interview as Mr.Tripathi left to prepare for a B-plan competition, one cannot help but feel that he is not the only person who has joined the Aam Aadmi Party with selfish interests at heart but at least, he has the courage to admit it.