New Delhi: After heavy rains lashes Gujarat and killed few people there, Indian liberals were seen partying about that in continuous mode in the city here.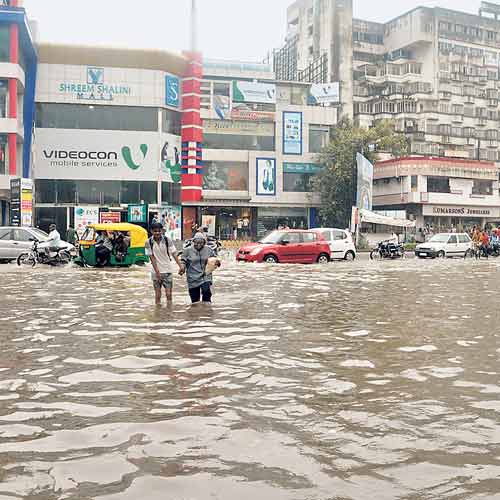 "It is not an unknown issue that Indian liberals have big hate for Gujarat ever since it became the fort of BJP. To add fuel to the fire, Modi's Gujarat model paved way for him to be the Prime Minister of India. So Gujarat had always been a 'cow bone of contention' for our liberals," said a source from the Lutyens circle.
He further added, "In the past two years, whenever some calamity strikes Gujarat, elites and activists here convene a party. During those parties, they will laugh out loud and dance like they will never dance anymore. I even saw a banner during one such time, which went like, 'Gujarat is suffering. Let us drink for it to suffer more.' Even though I get invites, I couldn't bring myself to happiness, even with the brave stand-up comedian pushing their jokes about Gujaratis during those parties. By the way, I'm not a Gujarati, but I can't find joy in somebody's distress."
When asked about the recent party, he said, "Yes. This week, heavy rains lashed Gujarat and few people had died in that. Within few hours, I got an invite via SMS to join for a whole night party to celebrate 'fall of Gujarat' – heavy rainfall in this case. Many well-known activists and intellectuals were seen drinking and were laughing their heart out, speaking about how Modi's Gujarat is now seeing destruction and agony. One journalist, famous for launching books, said during the event 'I want riots to be always suffixed to Gujarat. Riots where Gujarat bleeds and laughter riots from us when Gujarat floods', for which the laughter from the entire hall sounded like a thunder."
"I could not understand one thing. We are in an era of Emergency now and people could gather like these and do anti-Modi activities without fear. I'm really proud of the bravery of our liberals," concluded the source.