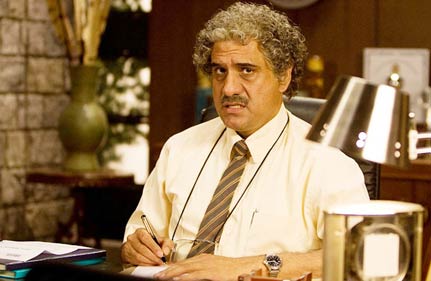 Bangalore. Chatur Ramalingam popularly known as "The Silencer" among his friends was shocked when his family announced their decision to disown him. Chatur, who is currently working as a software engineer in one of the World's topmost MNC, was asked to leave the family due to his inability to repair the home appliances. It is to be noted that Chatur is an IIT graduate in computer engineering.
Chatur's father, Mr. Atichatur Ramalingam who is himself an electrical engineer by profession, informed about his decision to Chatur in the presence of whole family. Chatur's mother while talking to us said, "It was a tough decision for us, but it had to be taken now. We had thought once he becomes an engineer he will be able repair the fans, refrigerator, washing machine, TV, toilet flush, etc. We thought we will be able to cut-down on maintenance cost of the home appliances once he becomes an engineer. But even after spending so much on his studies he failed to so. He couldn't even fix the gas stove in kitchen."
Mr. Atichatur said that few of their relatives had come to meet Chatur today on the auspicious occasion of Engineer's day. "It was big embarrassment for our family as Chatur failed to fix the puncture in his bike's tyre in front of all the relatives. It was the final nail in the coffin. And we finally decided to disown him," he added, "My first words when he was born were Mera beta engineer banega. But he has failed me. Failed all of us."
Chatur, who had come to visit home on a week-long vacation, denied to talk to our reporters. According to our sources, after doing graduation from IIT he is now considering to join ITI and get a degree from there for a better future and for a better relationship with his family and relatives.