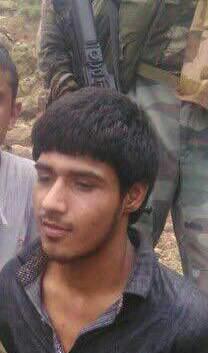 Udhampur: Pakistani terrorist Naved/Usman/Kasim Khan who was tricked and captured by hostages revealed that he actually studied terrorism via IIN (ISI Internet Network).
Terrorists opened fire on a BSF convoy here. While one of the terrorists was successfully sent to enjoy 72 virgins in heaven, another terrorist was caught by security forces with the help of local villagers.
Initial interrogation revealed that he was from Pakistan. But our investigative intellectuals were not convinced that a terrorist could be caught so easily by unarmed villagers. "A terrorist is innocent when caught but he is dangerous when not caught and he is most dangerous if he replies with facts on Twitter," revealed Shaker Gupta, a leading intellectual.
But later investigation has now revealed shocking info that will again seal the mouths of liberals and intellectuals, who were trying to seize this opportunity to hold candle light march for that nabbed terrorist.
Speaking to Faking News, a top police official of Jammu said, "Naved said that he was not trained by any terrorist group and that he studied terrorism on his own. When pressed, he revealed that he studied terrorism in his mobile via IIN. He had dropped out of school and was spending time playing cricket with several other dropouts and one day, he chanced to see an IIN ad during an ad break on TV. He was impressed by the ad and soon stole a smartphone from a nearby shop."
"Naved said that he was initially confused over which subject to start with, as he had already dropped out of school unable to study anything. It was during that time, he heard his favorite mullah calling for 'annihilation of Hindus with the help of terror attacks'. So, he decided to study about terrorism and did all his Terrorism course online via IIN. As he passed in all the exams he conducted by himself, he decided to put it into practical use. He networked with similar IIN passouts holding Bachelors in Terrorism (B. Terr.) and crossed border to make this gruesome attack. Since he did not have proper training from experts, he was unable to be a successful terrorist and ended up in our hands," concluded the police source.