Delhi. Arnab Mishra was a normal boy of 15 years of age. But his world turned around topsy-turvy when his parents sat him down for a two-on-one on Thursday and declared that he will be taking the humanities stream for his senior-secondary education.
"I can't believe this is happening to me. I had always thought that I would go to IIT to impress pados waale Kapur sahab, who is an IITian. I even learnt his first name. It's Kapil. Why can't they just force me to attend FIITJEE, like other normal parents?," said Arnab, his voice cracking up with emotion.
"I guess not everybody is as lucky as the FIITJEE boys, who flaunt away their flashy new workbooks and impress girls. Now, everybody's gonna think that I'm a loser." he continued, looking visibly upset in his "Roadies" t-shirt.
Arnab's parents, Dilip Mishra, 47 and Vandana Mishra, 42 were shocked to see this simple decision of theirs become national news. Dilip, who is an art critic based out of Delhi said that their boy has a real artistic talent.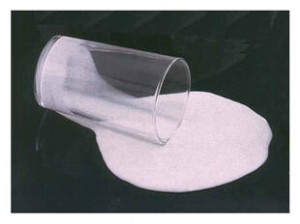 "It was on Wednesday after I came home from work, living room from home-office that I saw that Arnab had spilled a glass of milk onto the table cloth. I saw the image the milk had left on the table cloth and it struck me as very  modern art. It represented the impermanence of the milk, which in turn represented the liquid nature of the human life, a fluid forced to take the shape of it's container, the society. That's when I realized that Arnab had a real talent and hence must take up arts for his education," said Dilip, while our reporter reeled in all the irony on offer.
When asked about what pados waale Kapur sahab kya sochenge,he said "I don't give a damn. Frankly, I find him a bit of a wanker."
Arnab's best friend Sanjay Jha also chimed in with his two cents.
"All he ever wanted to do was IIT coaching. He dreamt of it while watching MTV Splitsvilla, Dare2Date, Bigg Boss and of course Roadies. It's all he could think of. The respect it was gonna bring to his family. Going to FIITJEE Kalu Sarai and ogling at South Delhi babes. We were gonna do it together. It's all a lost cause now,"said Sanjay Jha.
The Agarwals, the next door neighbours of the Mishras, also commented on the issue. Chintu Agarwal, who has consistently been the topper in Arnab's class for 8 straight years, is being sent to FIITJEE Kalu Sarai by his parents. Chintu's mother Savita Agarwal says she is good friends with Vandana, Arnab's mother, but feels that this decision is going to distance them.
"I thought that this was gonna be the golden era of our friendship. I was looking forward to a fierce competition in the FIITJEE test scores between Arnab and Chintu. I am sure she pulled him out of the race because she is afraid her rat, sorry, son wouldn't be able to compete with ours. I guess we'll have to go back to our old chitchat about Mrs. Sharma's daughter's character and the cheap borders on Mrs. Kapur's sarees,"said Savita.
When our reporter got to Mr. Kapur's home for his comment on the whole situation, he was turned away by a sign on the front door saying "Pados waale Kapur sahab kuch nhi sochte hain. Jo jee chahe karo."