In an astonishing move by the scientific community, a research paper on the link between color of dress worn on Valentine's Day and the number of increase in love proposals has been published today. Dr. Manmadhan, who was researching on this topic for the past ten years had interviewed nearly 1500 men and 1200 women while preparing his paper.
It has been highlighted in the paper that Men who had worn blue dress on Valentine's day got the maximum number of proposals.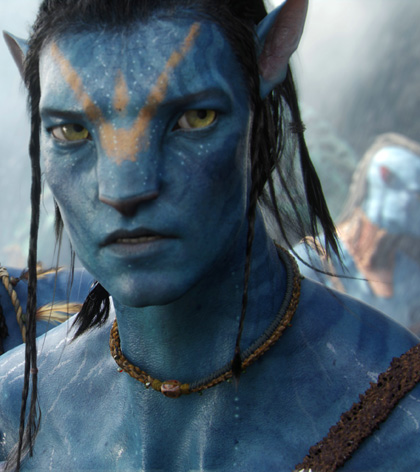 One of the men interviewed had shared his experience, "I hated my workshop uniform which is blue in color. But things turned topsy-turvy on Feb 14th last year, when I saw girls chasing me on bikes and cars. I nearly got 900 proposals right here in my workshop. But when they turned to see the whole floor, they screamed in joy and ran towards other men who too were in blue costumes."
Meanwhile, few men had donned an avatar full of blue, by painting themselves in blue color. They had lined up before the nearby temples to make girls fall in love upon seeing them. But police had to chase them away as people crowded near the place with cameras, thinking it as shooting spot for the Avatar 2.
There were incidents briefed in the report, contrary to the title of the paper. One of the mechanical engineering student, who turned up in all blue dress were rejected by around ten girls,who ran away screaming at his attire. When questioned, he replied, "I decided to wear all blue dress on Feb 14. But when I tucked in my shirt into my pant, I realized that people might mistake that I am not all blue to be proposed suspecting the color of my brief. So, I wore my blue brief and blue vest outside my shirt and pant to show to the girls that I can be approached. "
There were people who cracked (totally irritating) jokes on this color codes while being interviewed for this paper. An electronic engineer joked that "'Transistor too has color codes like this, but you cannot propose to them, because we call them Tran'sister'".
After Dr.Manmadhan published his paper, there were critics on the panel who rubbished his paper shouting that women wearing black, gray or red color dress(which stands for No to Love), still gets proposals in dozens disproving the color code research paper.