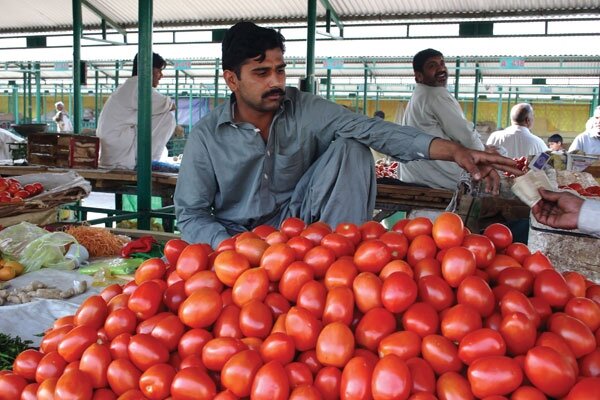 Mumbai: If it had been another time, the incident that happened yesterday in this city's club would have hit the headlines with an intolerance hashtag. But, thanks to the price rise of Tomato, this incident got an altogether different coverage across news channels.
Tanme Booth, aged 29, a self-proclaimed stand up comedian was performing in one of the city's club yesterday evening. "He had just began his episode amidst few scattered laughters and intermittent applause. But, it was very silent as it would be for his other shows. I was near the verge of my tears. No! It was not due to incessant laughter that I had those tears. I just felt that the condition of Standup Comedy in India is too pitiable and cried inside. And the tears overflew," said one audience, who is said to be close friend of Tanme and is attending all his shows. 'Because he would start performing before me, if I say No', said the poor friend before running away from the club entrance.
The manager of the show had been watching us from inside and came out to greet us. We enquired him about what happened yesterday at the event. Taking a deep breath, he started, "The show was going on fine. Atleast I should say it so (winks). Suddenly, one guy from the fifth row stood up and threw Tomatoes at Tanme. He didn't stop. He kept on throwing tomatoes at Tanme. We were all shocked. And surprised too."
"Well, to throw a tomato when its market price is going up like a rocket, it needs a lot of guts. The guy must be a philanthropist to do that. The unnamed person, whom I won't be calling as offender, had thrown exactly 12 tomatoes at Tanme. Heck, it is costlier than the entire money we had collected for the shoe. That is the reason I stopped my securities from holding him off. I told him to come to the stage and presented him with a gift, which was meant for the chief guest. The miser chief guest did not even give us Tomato soup when we dined in his home last week. But this guy had thrown a dozen tomatoes. What is wrong in felicitating him? In fact, this must be of great honor for Tanme to be slapped with tomatoes. Not many get such a token of appreciation," concluded the manager.
When asked what happened to Tanme, he chuckled. "Well, with so much Tomato on his body, people immediately launched themselves on him. Poor guy is now in ICU! Gladly, he won't be doing shows for next few months."