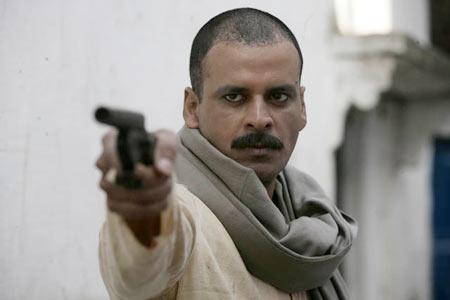 In a shocking development at a well known MBA college in New Delhi, a student named Mukesh Kumar Jhanjhawat has been arrested for hacking 119 facebook accounts and sending hate messages during the Valentine's week which has resulted in a lot of confusion in minds of the aspiring lovers this 14th Feb.
"I was planning for this day since last 1 month and wanted to tell Simran how much I loved her", a fellow student and lover boy Raj Malhotra told faking news reporter,"but when on rose day a picture of a kitten holding a garland was posted on wall of Preeti, and on Simran's wall a finger was posted from my profile, I was shocked." When Simran was contacted for a comment, she was adamant that she warned Raj before also about this. "Maine kaha tha na mujhe whatsapp pe ping kiya karo, maine kaha tha na. Maine kaha tha na yaha facebook pe hamare pyaar ko samajhne wala koi nahi maine kaha tha na.", furiously she shouted at Raj.
Meanwhile, priminilary investigations suggest that Mukesh is blaming the no.1 online youth channel The Viral Fever – Qtiyapa for influencing him to committ the crime. He came across a trending video named "Nation Wants to Know" and post finding it hilarious, he checked the suggested videos where he came across "Gangs of Social Media – Valentine's Day Qtiyapa" which made him realise that being single his entire life he should idolise Sardar Single and teach a lesson to the couples who irritate everyone this time of the year. Being a computer engineer before MBA, it took him no time to hack into the servers of facebook India which caused chaos in the online space.
"He was always a brave boy. Even after his engineering from a premiere college like Tau Genda Mal Institute of Engineering, he dared to think beyond IIMs and secured admission into the best MBA college in India. But he has always been influenced by the fictional characters. I still remember when he was 8 years old, he jumped from the roof thinking he was Shaktimaan.", his mother revealed to faking news while knitting half sleeve sweater for him," he'll be back from the jail soon, and I will gift him this spiderman sweater." We couldn't get a reaction from any single friend of Mukesh, as most of them remain underground during this month, we almost got hold of one buying an Old Monk bottle on 13th night, but he also managed to escape.
This news has once again restarted the debate whether social media is a boon or bane. Reports suggest that Shiv Sena is planning to send Candy Crush requests to all the committed people on facebook to irritate rather than vandalising the public property and beating couples in public during Valentine's Day. Single men & women across the country have openly come in support for Mukesh and demanding the Delhi police to drop charges and arrest the couples instead.
As Delhi Police doesn't come under State Government, Arvind Kejriwal is planning a protest at Ram Leela Maidan for putting forth his point," Aaj se 60 saal pehle bhi log pyar karte the. Aadmi jab facebook pe jaata hai to kya chahta hai, koi achcha video trend karta hua mil jaye, ek sundar ladki ki photo pe like kar dein, aur 2 status dil ko chooke nikal jayein. Ye basic zarooratein poori nahi kar pa rahe hain ye users. Is desh ki junta ab pak chuki hai, selfies, check ins aur ye look back wale videos aur nahi chalenge. Ab aam single jaag raha hai, use nahi interest aap kiske sath Valentine Day mana rahe hain aur check in kiye ja rahe hain. Ye badlega..", he commented, and kept on talking.
Meanwhile, Arunabh Kumar, founder of TVF, when asked to comment about the allegations maintained," Sab Qtiyapa hai."