It all started when chubby Arjun used to eat full meals several times a day and slept off soon after…no space for desserts, and hence the gloomy face you see
Can't beat the histrionics…critically acclaimed movie…but why so sad?
The director tried to please him with Piggy Chops in Gunday…thats the romantic look you see as a result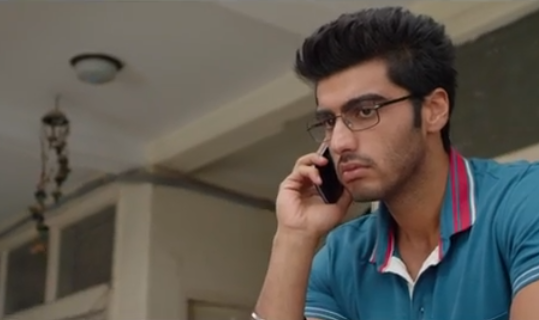 "I am a nerd! Finally got a chance to be a student in IIMA." – That's Arjun discussing animatedly with papa Kapoor.
"One more comment from anyone and I will change my expression drastically!"
Hahahaha