Hollywood. After the court pronounced Salman Khan guilty in the infamous 'Hit & Run' case, Superman has written to the music director of the song 'Main to Superman… Salman ka fan' to either delete his name from this song, or to replace 'Salman' with some other non-controversial personality who has as clean an image as Dino Morea's Bollywood career.
The verdict was out on Wednesday afternoon when Superman was hanging his overwears (underwears which are worn over the dress) on rope in bright sunlight. Sources say he was getting his chaddi dried (apparently, uski chaddi geeli ho gayi thi).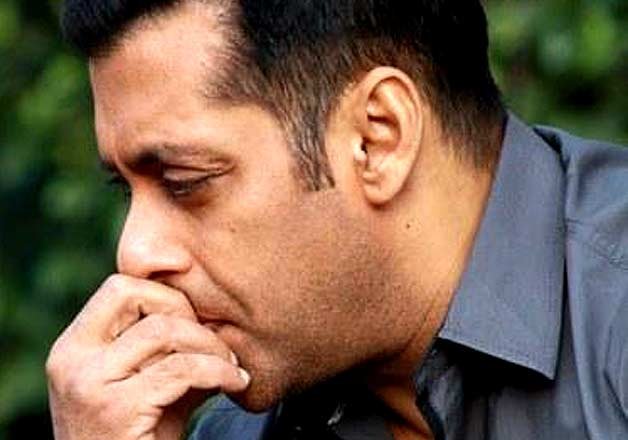 "Till date, I used to be a great fan of 'Bhai'. Like all other fans of 'Bhai', I also used to wear that 'Sallu Bhai Bracelet' so that crowd could easily identify us and not dare to take 'Panga' with swagger fans of 'Bhai'. But this inhuman act done by the proud owner of 'Being Human' organization has bought shame to our fan community," Superman said.
"I have decided to unlike 'Salman Khan Official Fan Club' page on Facebook and have also given-up my membership from 'Bhai Roxx' fans on twitter," added a sulking Superman, whom our reporter caught up in the skies of Himalayas when he (reporter) was traveling back to India from Nepal in 'Pet Airways' following the aftermath of 'Go Back Indian Media'.
Showing more of his agony, Superman said, "The actor who was proclaiming himself to be Superman in the song is not even one-third of me and is bringing disgrace to my herculean image. Someone please advise him to take Revital Musli-Power to grow some Bhaiceps biceps."
After this request by Superman, the concerned Music Director told Faking News, "I believe in 'Make in India', so wouldn't replace Sallu's name with anyone else as he has been progressively contributing to 'Make in India' in the Controversy Sector (second largest sector after Agriculture Sector) which is the lifeline of our Media Houses."