New Delhi: The song "Kudi kehndi ni the pehle Jaguar lelo, fir jin nah marzi pyaar lelo" (girl says first buy a Jaguar and take as much love as you want) has made a family homeless after the scion of the family named Sulabh Sharma sold his parent's 1bhk house of East Delhi area to pay the cash down payment of Jaguar.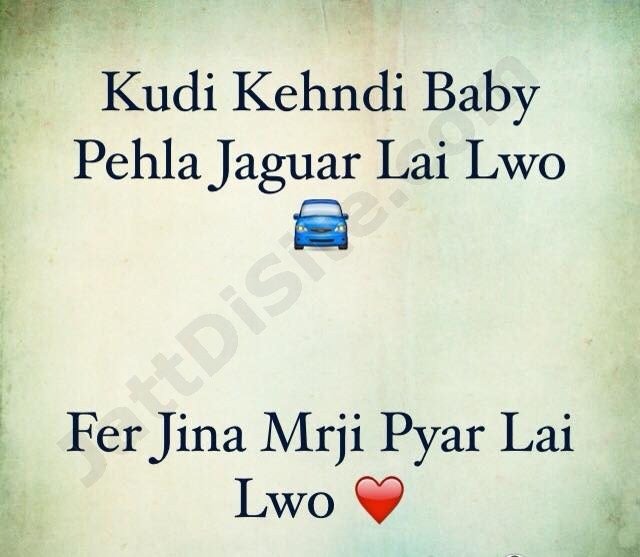 The incident apparently happened when the one-sided girlfriend of Sulabh Sharma asked him to buy a Jaguar to get her love and affection.
"It is like I have been stalking this girl named Kudi Verma for a while now, almost 6 months and not just on facebook and instagram but in the physical world too. Last Sunday when I was along with my friends in Cannuaght Place to do our usual checking out sessions I saw Kudi Verma taking selfies with the different goggles of the street hawker and not buying any of them." Sulab Sharma told Faking News as he tried to sell his Jaguar on OLX.
He further added, "I went towards Kudi Verma and what she said was completely unexpected and not her usual responses like "Go to hell" or "I would rather be with Kejriwal". She spoke in third person and in Punjabi, Kudi kehndi teh pehle Jaguar le lo, fir jin nah marzi pyaar le lo."
When Faking News caught up with Kudi Verma who was roaming with her boyfriend in Tata Nano, she said, "I don't even recognize this Sulabh Shauchalya guy you are speaking of although I have been humming this cool song "Kudi kehndi ne teh pehle Jaguar le lo, fir jin nah marzi pyaar le lo" for a week and he might have heard it thinking I meant it for him."
If sources are to be believed, the singer of the song has also been paying the Emis of his girlfriend's Jaguar for 3 years now.